Gordon Field House
149 Lomb Memorial Dr
Rochester NY 14623
Parking Lot D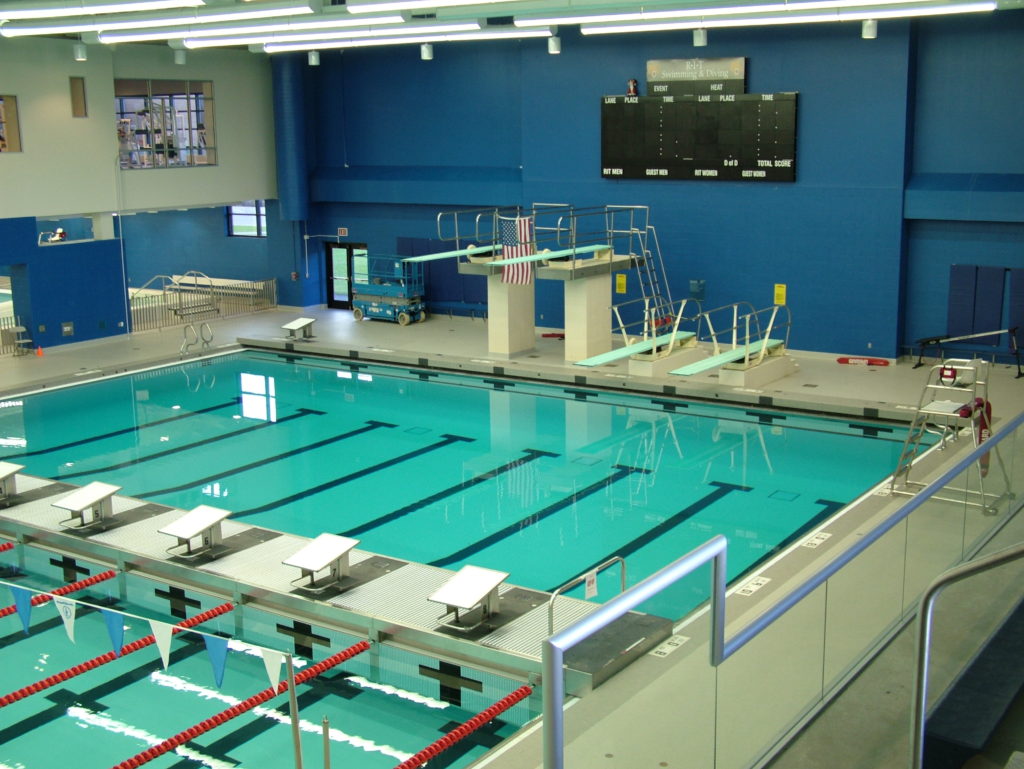 RIT Aquatic Center Directions
Once entering campus at the main entrance (indicated with a VERY large sign: "Rochester Institute of Technology, Founded 1829"), follow the signs to the Gordon Fieldhouse and park in Parking Lot D. Enter the Fieldhouse at the lower level doors, the pool entrance will be on the right. RIT Campus Maps 
The pool is quite simply the best diving facility in the greater Rochester area.
Pool Features
2 Three Meter Springboards 

2 One Meter Springboards

1 Meter Platform

Bubbler 

2 Tivo Digital Replay, video camera, and television monitor. 

Surface agitation

14 foot water depth

Carpetboards

Trampoline & 

Overhead Spotting Rig
Upstate Diving Dryland Facility
305 Commerce Drive
Suite Number 6
Rochester NY 14623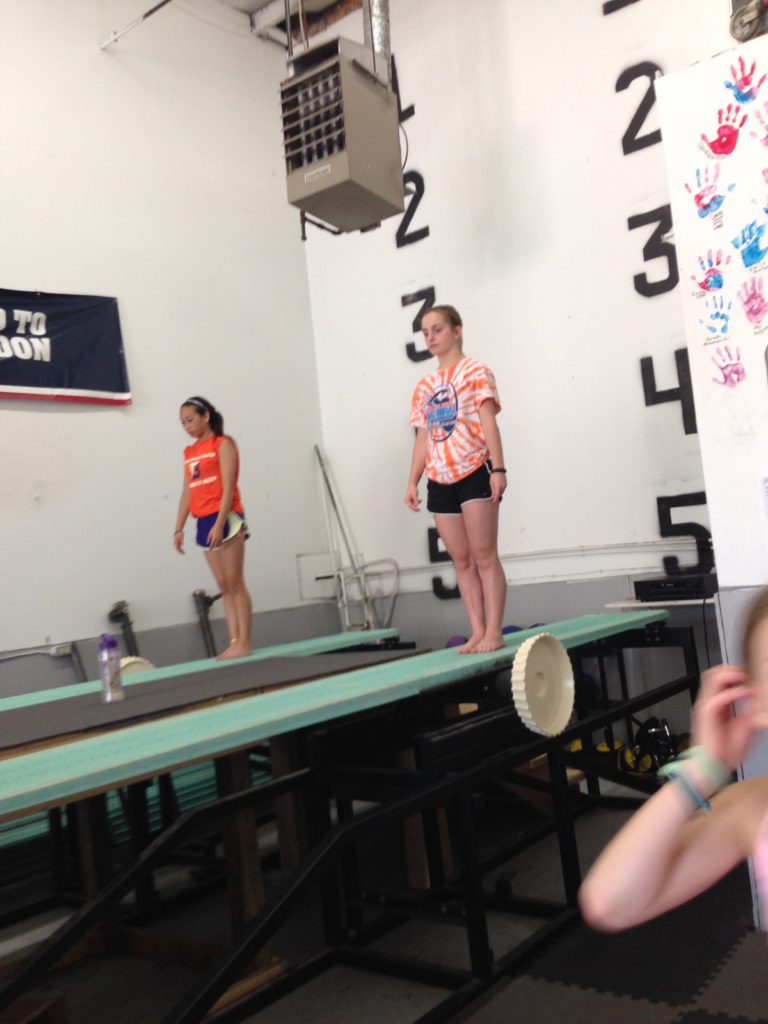 The Upstate Diving dryland facility is a training venue that has equipment to train divers in a more efficient way and helps improve their skills without the use of a water facility. It accomplishes this by:
1. Rapidly increasing practice volume on trampoline, dryboard, and platform. 
2. Increased time available for conditioning, flexibility and video review.
Equipment available at the facility:
2 Trampolines
2 Dryboards and landing foam pits
1 Platform runway and landing foam pit
Pike-up bars
Medicine balls
Tumbling mats
Video review TVs
435 East Street
Canandaigua NY 14424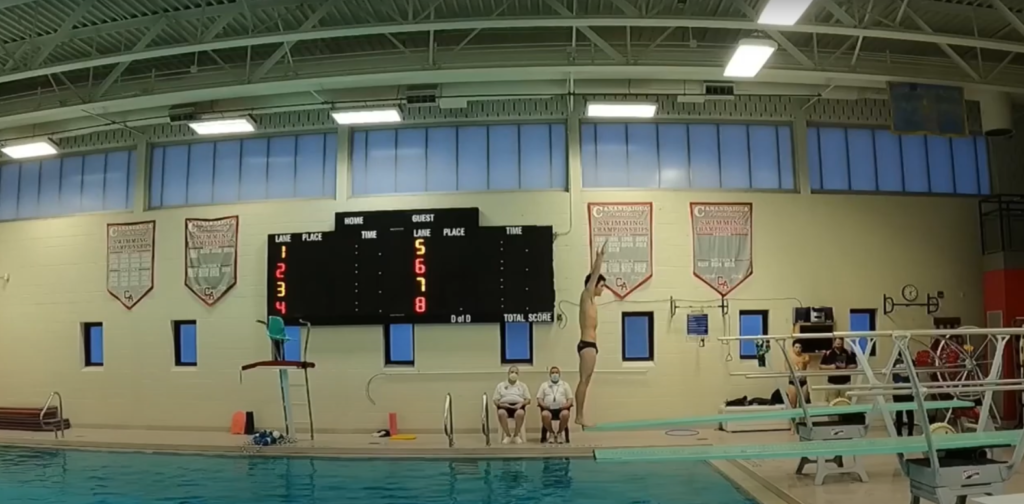 The Canandaigua Academy pool has:
Two 1 m diving boards.
Training Mats
Digital Replay System
Unversity at Buffalo Platform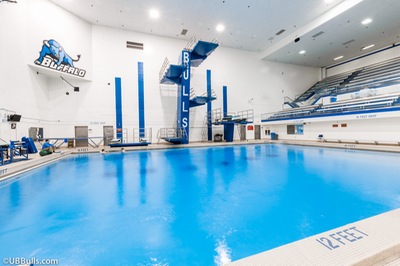 The Unversity at Buffalo is our Platform training Facility.  It is a complete platform with 
1M Platform
5M Platform
7.5M  Platform
10M Platform
Upstate Diving has the largest Platform National Team in New York State and has had multiple Individual National Champions on Platform.