Upstate Diving Coaches have been registered through the AAU and go through monthly training. Our National Coaches are Safety Certified through USA Diving and have national level coaching and judging experience. The coaching staff works hard to make each practice beneficial for our divers. Making sure our divers progress and learn in a structured and mechanically correct sequence sets Upstate Diving apart from any other club. We have the program that creates National Champions. In 11 years we have produced 15 National Champions. Beyond national championships we instill in our divers the principles that make great people: hard work, perserverance, dedication, integrity, courage and commitment.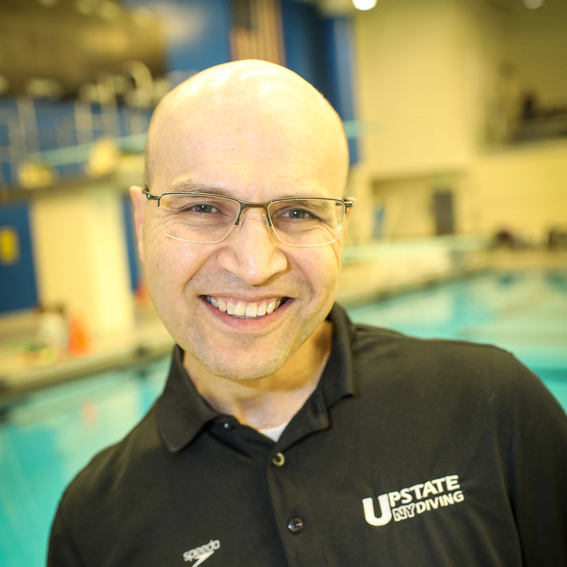 Cliff is a two time Diving All-American with twenty years diving coaching experience. As a diver Cliff was a two-time Section V Champion and Empire State Games Champion. He attended the University of Kentucky where he dove at the Division I Level. He began his coaching career at Monroe Community College, serving as the founder of the Mavericks Dive Club. Cliff also works as the Head Diving Coach for the Rochester Institute of Technology Collegiate Team. At RIT he has had eight Conference Champions and has been named The Upper New York State Athletic Conference Coach of the Year in 2000, 2002, 2007,  2008,  2011 and 2015. Cliff was a former gymnast and uses his technical expertise to train divers to complete the most complex dives in the sport. Cliff loves to work with all age groups and ability levels. He holds a degree in Business Administration, Accounting from RIT and passed the CPA Exam in 2003. Cliff is a cancer survivor and is active in his recovery and rehabilitation efforts.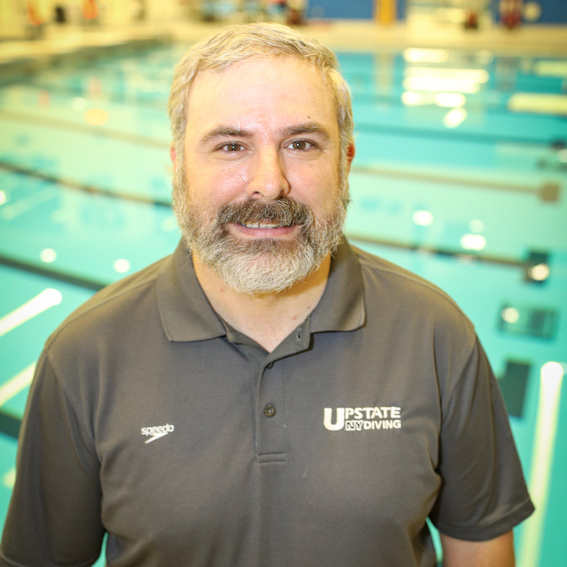 Greg is the Assistant Director for Upstate NY Diving. Greg has 12 years diving coaching experience. Greg is currently the Head Diving Coach for the University of Rochester, and has had an NCAA All American as well building the strongest diving team in the Liberty League. Greg is graduate of West Virginia with an M. S. Degree in Athletic Coaching. Greg also dove Division I at WVU. As a coach for WVU Greg has had 5 Zone National Qualifiers. Greg has coached all levels of divers from club to high school to college and has had success at every level.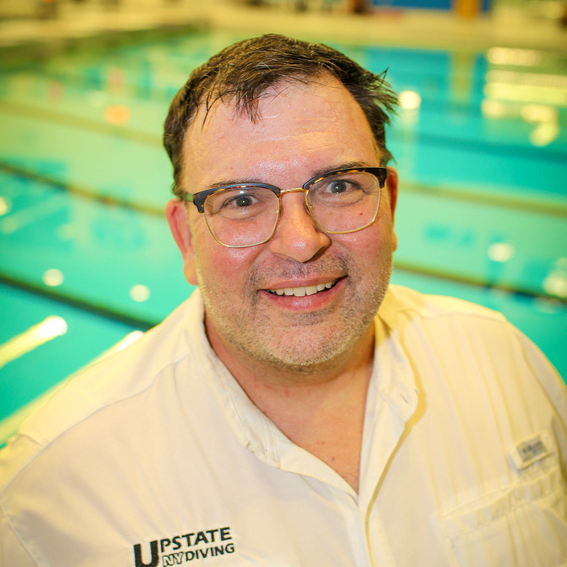 Russ has coached divers and judged at USA Diving, AAU National Meets and at all levels of diving from modified dual meets to Varsity State Championships and NCAA championship meets. He has been a certified NYSPHAA Swimming and Diving official for 25 years and has 30 years of youth coaching experience within swimming, diving, soccer and skiing. Russ has been an announcer for Sectional swimming and diving finals and has announced both boys and girls State Championship meets. Russ is USOC Safe Sport Certified and a Positive Coaching Alliance Double Goal Coach. In his spare time, Russ practices law in Canandaigua, plays the drums and is a Town Justice for East Bloomfield. He is a University of Rochester graduate and loves spending his free time with his wife and two children.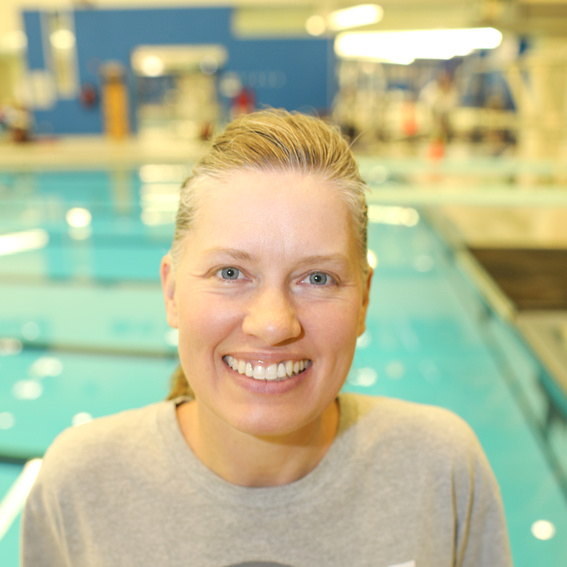 Erin learned to dive as a kid at the Glenwood Hot Springs Pool, in Colorado. As a teen, she lifeguarded and taught swim lessons. As a young adult, she worked as a gymnastics coach, fitness trainer, and snowboard instructor. As an adult, she's taught college communication courses, trained dogs using positive reinforcement, parented for 15 years and homeschooled for 3 of those years. She has led groups in community and professional contexts and currently works as a mental health counselor. Erin has been diving with Upstate since 2019. She currently competes in the Masters Division of AAU and US Masters Diving. She teaches the Learn to Dive group.